How to Use the Windows 10 Screen Recorder
To record the screen on Windows 10, you can use the desktop version of Windows 10 screen recorder or a free online screen recorder.
Both options allow you to record screen and audio together or separately as well as record your screen and yourself using your webcam. But there are some differences.
With an online screen and video recorder, you don't need to install anything. It's the best way to make a video capture on Windows 10 if you don't do it very often. But if you're going to use screen and video capture software on Windows 10 regularly, it's better to install the desktop tool. It has many more settings for recording desktop on Windows 10.
This article will show you how to record videos on Windows 10 with the online free screen recorder for Windows 10.
Step 1. Open the Screen Capture Web Page
Step 2. Choose the Capture Parameters
Decide what you want to grab. To record just screen activity without any sound, disable Microphone, Webcam, and Sound. If you're going to record your voice, enable the microphone.
If you want to grab live audio, activate the Sound button.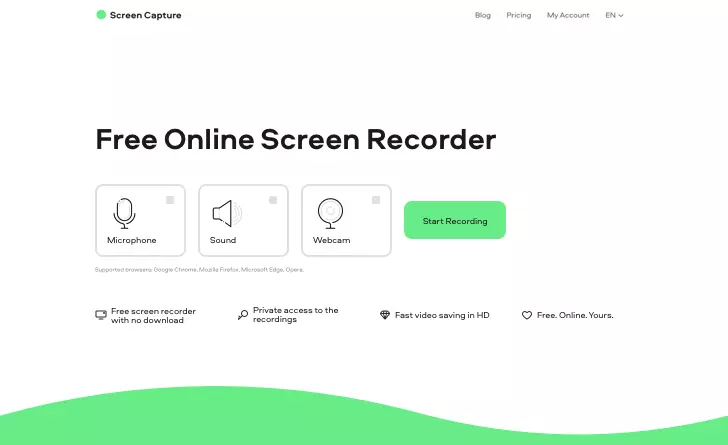 Click the Start Recording button. Allow access to your webcam and microphone.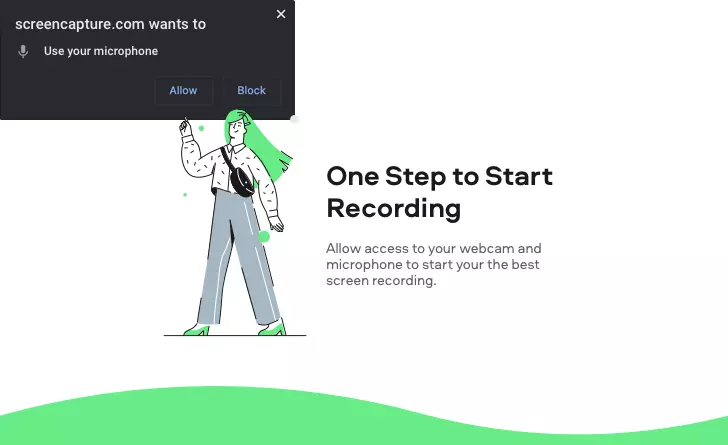 Step 3. Record Your Computer Screen
Choose the tab to start recording. The recorder will capture everything that happens on your PC. You can freely switch between tabs.
Notice that the recorder works in Full Screen mode, so it grabs the whole screen. To record just one particular part of your laptop screen, you'll need to install the desktop version.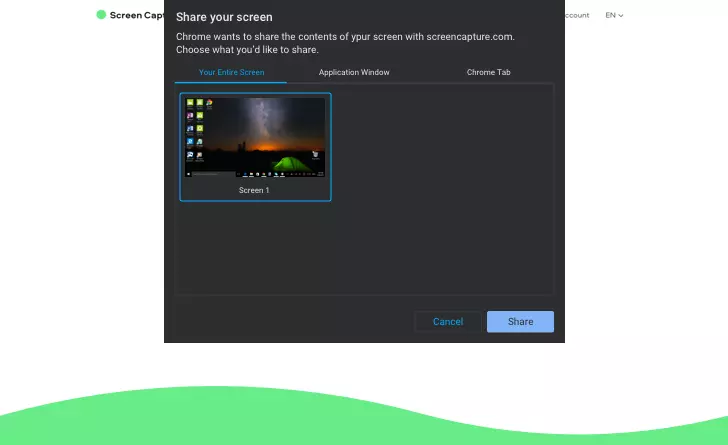 Step 4. Save the Recording
Stop recording and save the file to your computer. The quality of the video will be much better than if you use the built-in Windows recorder.
The online recorder works with multiple Windows versions.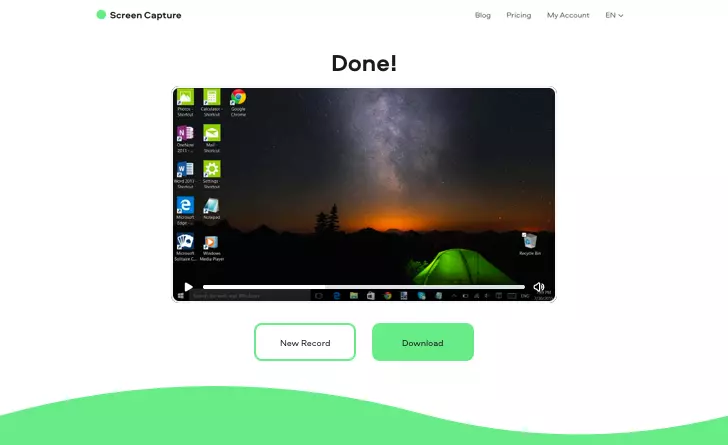 Frequently Asked Questions
Does Windows 10 have a screen recorder?
Yes, there's a built-in screen recorder. Open your Start menu and search for the Game bar app. If you cannot find it, try the Windows + G shortcut.
How can I record my screen on Windows 10 for free?
To record your screen on Windows 10 for free and save the file in high resolution, follow these steps.
Step 1: Open the free online recorder
Step 2: Set the recording parameters
Step 3: Start recording your screen activity
Step 4: Save the file to your computer
What's the best screen recorder for PC?
Here's a list of the five best screen recorders for PC:
Online Free Screen Recorder. No installation required. It grabs screen, webcam, microphone, and system sound. The program is easy to use for anyone. There's also a desktop version with more advanced features.
OBS Studio. This program has many professional settings. Suitable for experienced users.
Screencast-O-Matic. This one has useful editing tools for recording video tutorials. You need to pay a monthly fee to use the program.
Bandicam. Very high compression ratio with a wide range of output formats. The quality of the recordings is also high. Output videos have a watermark if you use the free version.
Camtasia. This software is intended for professional video creation. Though it has many advanced settings, it's not intuitive for inexperienced users.