Three Steps to Use the WhatsApp Call Recorder
Here's a short guide to using an online WhatsApp call recorder. You can record both video chats and voice calls without payment. Our WhatsApp recorder is absolutely free.
Follow three simple steps to record WhatsApp calls and learn how to record WhatsApp video call for free.
Step 1. Open the Screen Capture Web Page
Go to the online video recorder web page. You don't need to install anything or pay for the recording. Our app is free to use.
Step 2. Set Up Your Capture Parameters
Choose your settings. For instance, if you want to use the recorder as a WhatsApp voice recorder only, without a webcam image, you should activate Microphone and Sound and disable Webcam.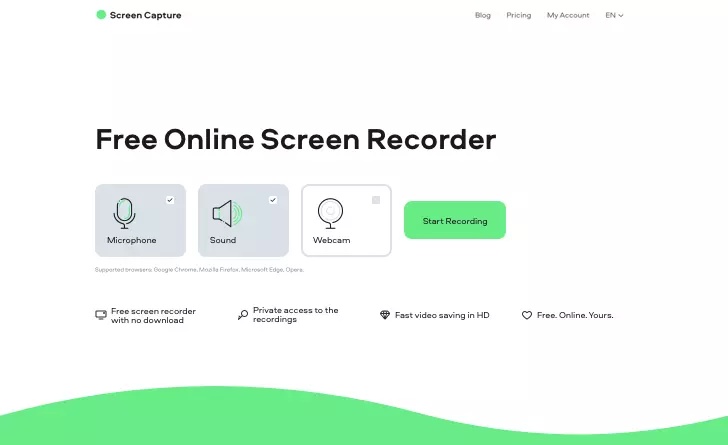 When you're done with setting up, click the Start Recording button to start recording. Allow access to your microphone and webcam.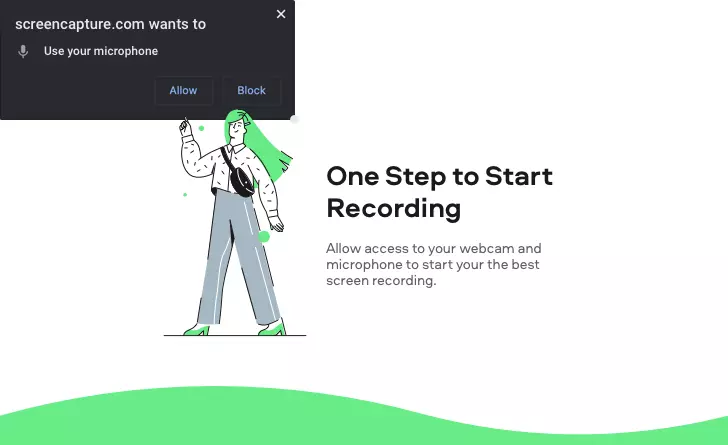 Open your WhatsApp window and start the conversation. The recorder will capture everything that's happening on your desktop.
When you've finished the call, stop recording and save the file to your computer.
This online WhatsApp call recorder is the best solution if you need to capture just one call. But if you need to do this frequently, check out the desktop version of the program.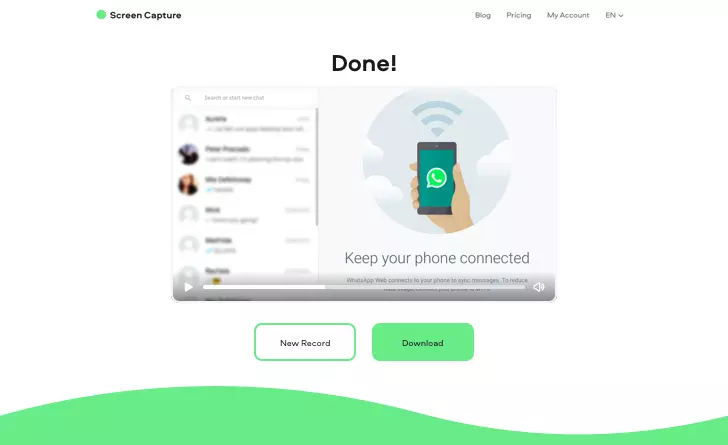 Frequently Asked Questions
Is it possible to record WhatsApp video calls?
Yes, you can capture video calls on mobile phones and on computers. If you use the desktop version, it's easy to grab the call using the online screen recorder. It's secure, too – no-one will see the recordings except you.
How can I record a video on WhatsApp?
If you use the mobile app, check if you can use the built-in recorder. Almost all modern mobile phones have screen recording settings. To record a desktop WhatsApp chat, use our free online screen recorder.
How can I record WhatsApp audio?
To record WhatsApp audio on a mobile phone, you should use a mobile voice recorder. If you use a desktop version of the program, it's more convenient to use a free online screen and audio recorder.