Are you wondering how to record a Flash video from any website? Here, we have described different software, such as an online screen recorder, a desktop program, a browser extension, and mobile apps for Android and iOS.
Best for: recording videos or audios on the go in online and offline, streaming video recording
Trustpilot rating: 4.7 out of 5 stars, 423 reviews
To capture Flash videos online, you can use screen capture software, as it comes with various features for both online and offline recording. You can use Screencapture.com to record videos and audio for various purposes. Here is more on the program and what it entails.
Screencapture.com is a ready-to-use online software that doesn't have a lengthy launch setup. You don't need to be a professional to use online freeware, as it offers the most straightforward usage. The simple interface allows users to comfortably record videos and audios online and directly from any website on a desktop. You can record both audio and videos separately or simultaneously – just as you like to have it. But the feature allows you to experiment with a thousand different creative ways for work, assignments, or professional use.
Pros:
Intuitive interface
Multifunctioning approach
Works online without installation required
Supports webcam recording
Supports microphone recording
Cons:
No editing features included
Displays a watermark on all recordings
Step-by-step guide on how to use the online screen recorder:
Go to Screencapture.com on any browser.
Select the required features: choose Sound, turn off Microphone and Webcam.
Click on Start recording.
Once you have recorded, hit Stop recording.
Once processed, select Download.
How to use a desktop Flash video recorder
Best for: capturing streaming videos, online calls, webinars, podcasts, audios, screencasts, video chats
G2 rating: 4.5 out of 5 stars, 49 reviews
If you are looking for the perfect way to record videos through desktop software, you can opt for Movavi Screen Recorder. All in all, here is what it can offer the users as an all-in-one Flash video capture program.
If you need a desktop recorder to capture videos on the go, Movavi is a go-to option, as it can capture almost any type of video – whether online or offline. It can capture live videos, podcasts, or anything you like just in a matter of a few minutes. The software offers easy installation and multiple editing features to enhance the videos for free. Also, it works swiftly for recording Flash videos and offers you an option to separate videos into different parts without compromising the quality.
Pros:
High-quality HD output
Editing tools
Multiple output formats
Video separation feature
Entire screen or selected screen recording option
Cons:
A watermark in the free version
Step-by-step guide on how to use Movavi Screen Recorder:
Download and install the software.
Launch Movavi Screen Recorder and click the Screen recording icon on the sidebar.
Adjust the recording area. Make sure that the System Audio icon is highlighted in green and the Microphone and Webcam are turned off.
Click on REC to start recording. Hit Pause to take breaks or Stop to stop recording.
Select Export to save the file and name it. Click on Save to finally save the file on the desktop.
Flash video capture with a browser extension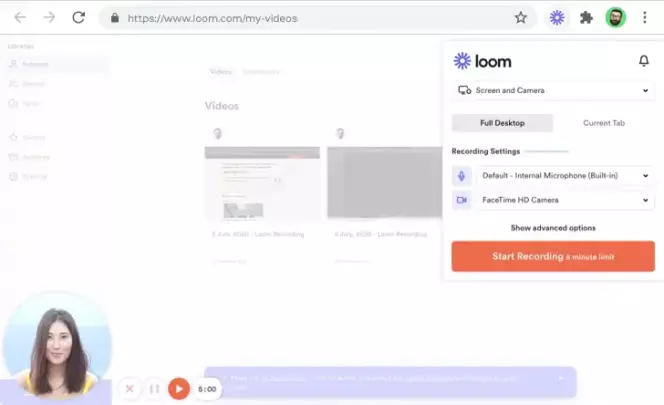 Best for: record Flash video stream from browsers, sending official video messages, live stream audios, and videos, social media videos
Chrome Web Store rating: 4.7 out of 5 stars, 10 045 reviews
When we talk about recording videos directly through the browser, we refer to the browser extensions. You can add the extension to your browser and record videos through a single click on any device. Hence, out of so many browser extensions, Loom can be your powerful all-in-one Flash video capture tool for any device.
Loom is a free video streaming recorder software that offers a variety of uses. Whether you want to capture audio or videos, it is capable of supporting both seamlessly. Loom is a browser extension that gives additional features to your browser, no matter what OS or device you use. You can easily install the browser extension and use it directly through your browser on any OS and any device. Also, once the extension is added to your browser, you can download and share the file or use a link to share the video.
Pros:
Offers intuitive control
Clip-board
Cross-platform availability
Instant access
Multiple tab recordings
Free
High functionality
Editing options
Doesn't eat up any device storage
Offers business service integrations
Allows team collaborations
Annotation
Cons:
The recording is affected due to poor connectivity
Limited features in the free version
Step-by-step guide on how to use Loom:
Install the Loom Chrome extension.
Click on the Puzzle icon on the top right corner of your Chrome browser.
Click on the Pin icon from the drop-down menu to pin the extension to the browser.
Click on the Chrome extension, where you see the Loom icon.
Select Screen and Camera, Screen Only, or Camera Only from the drop-down menu. To record a Flash video, opt for Screen Only.
Click on Start Recording.
How to record Flash video stream on Android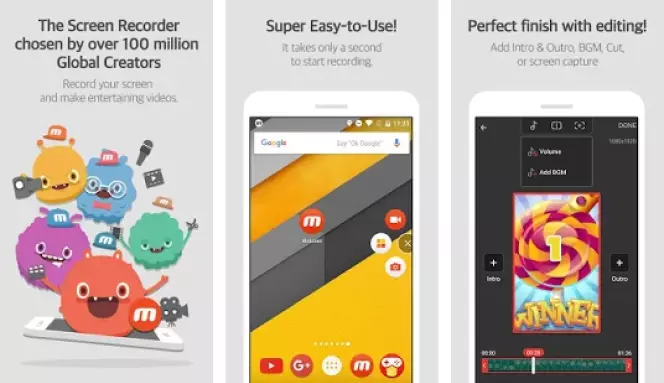 Best for: streaming from a website, short recording on mobile browsers or mobile screen on any Android device
Google Play rating: 4.0 out of 5 stars, over 3M reviews
Screen recording or Flash video recording is never a hassle as all of the modern devices usually come with built-in screen recorders. However, they may only allow you to record screens, which can be trimmed down later on. Hence, if you feel the need for extra software or an app to do the job, you can opt for an android Flash video stream recorder.
From the variety of software available on the app stores, Mobizen proves to be a good one. Here is all it can offer you.
Mobizen is an easy-to-use screen recorder that allows you to do much more. If you wonder how to record Flash video through Mobizen, then download the app to see it for yourself. All in all, it comes with features to capture videos, audio, and screens. It also allows you to record Flash video streams, face-cam displays, and other videos with satisfactory output quality.
Step-by-step guide on how to use Mobizen:
Download the Mobizen app from Google Play.
Launch the app and enter the required information.
Tap on the Record screen.
Adjust the widget that appears on your screen.
Tap on the widget and then tap on the video camera icon.
Once you are done recording, press Stop recording.
How to capture a Flash video on iOS
iOS built-in screen recorder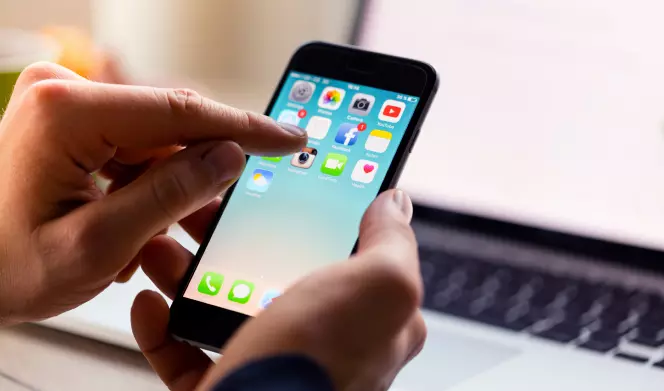 iOS devices have a fantastic interface and usability; people love that they are packed with many features that perform smoothly and seamlessly for them. The easy-to-use built-in accessibility fidget gives an edge to the Apple devices over all the others.
iOS has its built-in screen recorder that can screen record absolutely everything. This means no downloads are required for Flash video recording on iOS. Also, it is the easiest option for instant screen recording.
Now, if you are wondering how to record Flash videos on iOS, there are two ways to use the built-in screen recorder on any iOS device:
Control center
Accessibility Shortcut – Assistive Touch
Control center
Setup screen recording feature in the control center from the control center settings.
Swipe up the control center on any iOS device.
Tap on the Screen recorder to start recording (that displays as an icon in the control center with a rimmed white circle).
Tap on the same icon to stop recording.
Assistive touch
Set the screen recording option to the assistive touch accessibilities.
Tap on the floating assistive touch button.
Choose Device.
Select More.
Hit the screen recording icon – a rimmed white circle to start recording.
The circle turns red when you start recording. Tap on the red icon to stop recording.
We hope this article has helped you with your choice of a screen recorder. Here, we have listed a few important points you should pay attention to when picking a recording program:
OS: some programs may not be compatible with the operating system you are using, so make sure to choose software accordingly.
Features: pick a program that includes the functions needed to achieve the result you want. Almost every recorder has basic capture or editing features, but for anything more complicated you might need to look for more advanced solutions.
Support: make sure to choose software that has accessible customer support – it will help you out in case of trouble.
Reviews: try to look for user reviews before installing an app – other people may have shared their experiences or problems with the software.
Frequently asked questions
How do I capture an embedded Flash video from a website?
You can capture embedded Flash videos from any website in these five easy ways:
Screencapture.com – an online tool
Movavi Screen Recorder – a desktop program
Loom – a browser extension
Mobizen – an Android app
Built-in recorder for iOS
How do I record a Flash video in Chrome?
You can download the Flash files in your browsers or use any of these video recording tools, software, and apps to record a Flash video in Chrome. Some of the tools you can use are:
Screencapture.com
Movavi Screen Recorder
Loom
Mobizen
Built-in recorder for iOS
What are the best Flash video recorders for PCs?
Out of numerous options available on the web, here are some of the best Flash video recorders to record videos on PCs:
Movavi Screen Recorder
Screencapture.com
Loom
Sign up for news and special offers