How to Capture Streaming Video Online
To record streaming video for free, you can use the online screen recorder. It's one of the best ways to capture streaming video online because you don't need to install any software to grab the live stream on PC.
Follow this guide to make a streaming video capture from any type of media, including movies and online events.
Step 1. Run the Online Recording App
Step 2. Activate the Appropriate Settings
To capture the video stream, enable the Sound and Screen icons. To exclude your face and voice from the recording, don't forget to disable the Microphone and Webcam icons.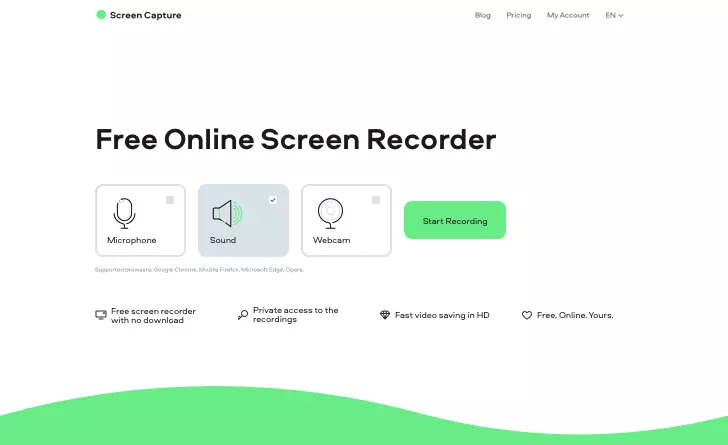 To start recording, click on the Start Recording button. Allow access to your microphone and webcam.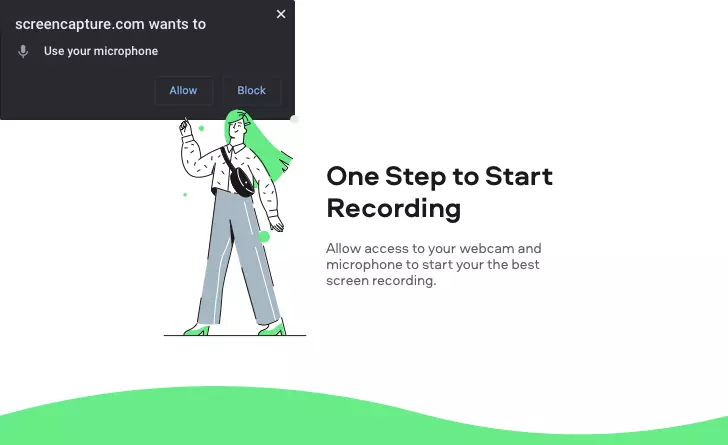 Step 3. Record the Video and Save the File
Open the tab you need to capture and record the video.
When the stream is finished, stop recording and save the streaming video to your computer. You can rip streaming videos after saving.
Using the online recorder is much more secure and faster than if you copy video from the internet. Your recordings are for your private use – no-one else can access your files.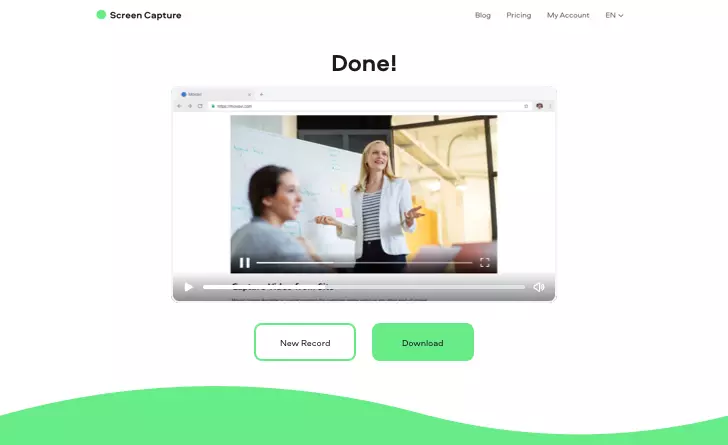 Frequently Asked Questions
Can I record a streaming video?
Yes, you can. There are two ways to do this – you can use a free online recorder or the desktop version. The first option is handy if you only need to record video streams a few times. But if you record streaming videos regularly, it's better to check out the desktop version of the program.
Which is the best streaming video recorder?
The best recorder is an app that protects your recordings and doesn't harm your browser. Check out Screen Capture – the free online screen recorder that's absolutely safe to use.
How do I record live streaming TV?
Open the online screen recorder. Activate internal sound recording. Click the Start Recording button and save the video to your desktop when the stream is over.
How to record the perfect live streaming video?
Step 1. Run the free online screen recorder. You don't need to install any software on your computer.
Step 2. Choose the recording parameters: screen and internal sound recording.
Step 3. Hit the Start Recording button to make a recording.
Step 4. Save the video to your computer in high resolution.