Though there are many YouTube downloaders, they only allow you to download the whole video. In most cases, you only want a specific portion of the video. In this case, a YouTube screen recorder is the ideal option. The key, however, is choosing the best YouTube recorder. So if you're wondering what software YouTubers use to record their screen, check out our recommended screen recorders.
Though there are free options, the best YouTube recording software is usually paid for. Here are the top picks to help you choose the best option. Each program offers specific features, so it should be easy to pick the best screen recorder for YouTube videos according to your needs.
OS: Windows, macOS.
Price: free version with some limitations, $59.95 for the full version.
Best for fast and easy screen recording.
Whether you want to record your online calls, webinars, or a YouTube video, Movavi Screen Recorder is the perfect screen capture tool. With a few clicks, you can record your video without missing a second. The software allows you to draw on the video during the recording process. After the recording is done, you can trim the video or cut out unwanted fragments. The program also has a free version, which is available with a few restrictions: a watermark on output videos and the inability to add description or tags to your videos before sharing them on YouTube.
Features
Webcam capture
Record audio
Draw on videos
Grab separate streams
Schedule recordings
Quick share
Add mouse movements and keystrokes
Conversion ability
Pros
The option to draw on videos
Easy-to-use
Unlimited recording time
Cons
Only basic video-editing tools
Our rating: 10/10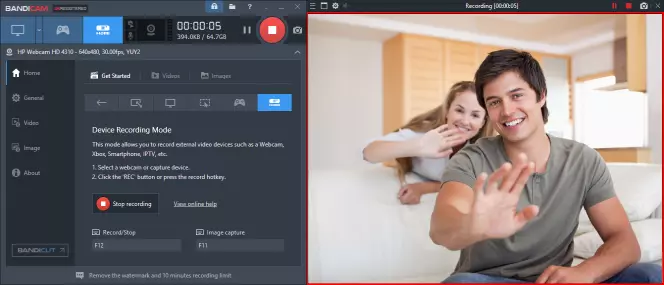 OS: Windows Vista, 7, 8, and 10.
Price: $39.95
Best for capturing gaming videos.
If you need a screen capture software that allows you to record specific parts of the computer screen, try Bandicam. You'll also be able to capture any game that uses the DirectX/OpenGL/Vulkan graphics technologies. To use this software, you'll only need to pay a one-time fee of $39.95. However, for use with multiple PCs, there are separate packages priced differently.
Features
Real-time drawing
Schedule recording
Add webcam overlay
Add mouse effects
Audio feature
Pros
Allows you to capture specific parts of the screen
Unlimited recording time
Cons
Not compatible with macOS
Our rating: 8/10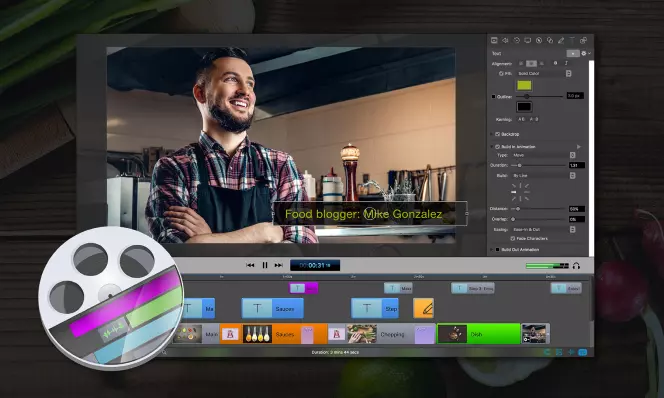 OS: Mac.
Price: $129 per year.
Best for presentation videos.
If you download ScreenFlow, you'll not only be able to record videos but also edit them. The interface is quite simple, so you won't spend much time mastering the program. If you want to access stock videos, images, and music, you can buy an additional subscription to Stock Media Library integrated with ScreenFlow.
Features
Device recording
Animations and motion graphics
Closed caption support
Video-editing tools
Pros
Easy to use
Editing features available
Cons
Only available for Mac users
Our rating: 6/10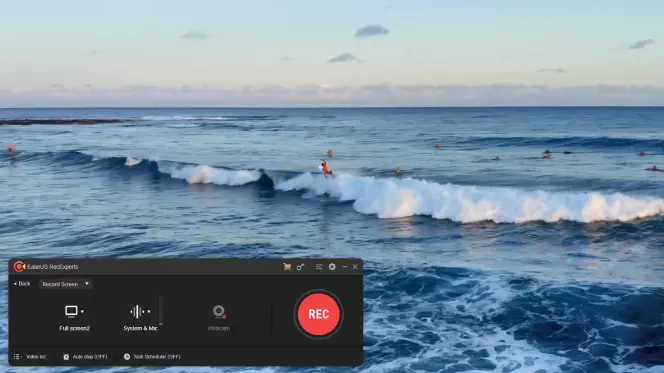 OS: Mac and Windows.
Price: $19.95 per month, $39.95 per year.
Best for screen capturing and video editing.
If you want a screen capture tool that works on both Mac and Windows, try EaseUS RecExperts. With this paid app, you'll get an intuitive tool that is simple to use. Subscriptions are priced at $19.95 and $39.95 per month and year, respectively. A trial version with limited features is also available.
Features
Capture audio and video simultaneously
Record webcam
Flexible screen capture
Game recording mode
Task scheduler
Editing tools
Pros
Unlimited recording time
Zoom function
Game recording mode
Cons
The trial version has a watermark
Our rating: 9/10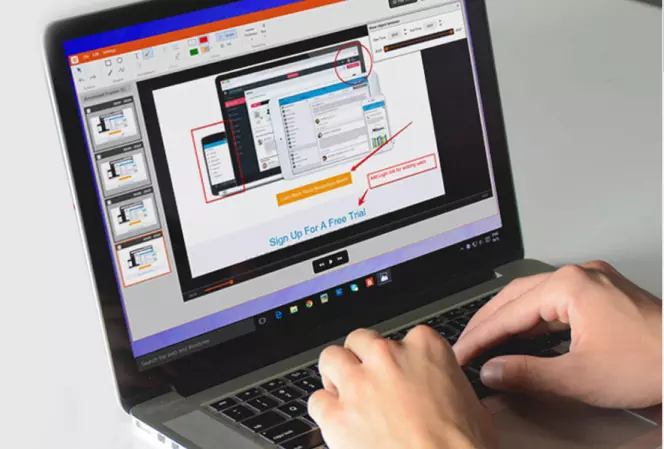 OS: Mac and Windows.
Price: free version with limited features, packages for $29.95, $59.95, and $99.95 per year.
Best for adding annotations to videos.
TinyTake is a screen recording tool with various features. Its packages cater to both personal and commercial-use clients. With the free personal-use package, you'll have limited features, e.g., the recording time is limited to 5 minutes.
Features
Webcam capture
Cloud storage
Assign custom short-cut keys
Pros
Relatively cheap
Annotation tools
Cons
Our rating: 6/10
Best free YouTube video recorders
If paid programs seem expensive, there are great free apps with good features. Here's a list of the best YouTube recorders for free.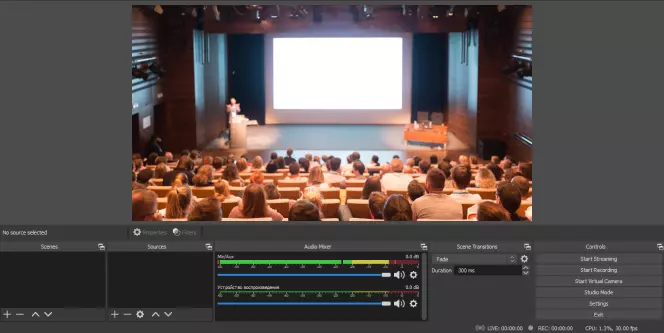 OS: Linux, Mac, and Windows.
Price: free.
Best for adding audio effects.
OBS is a free and open-source tool that allows you to record videos on YouTube and other platforms. Among free video capture services, many users consider it one of the best YouTube recording software. It offers intuitive and high-performance screen capturing features accompanied by audio mixing capabilities.
Features
Capture multiple sources
Intuitive audio mixer
Pros
Available on Mac, Windows, and Linux
Easy to use
Cons
The layout can be overwhelming for novice users
Our rating: 8/10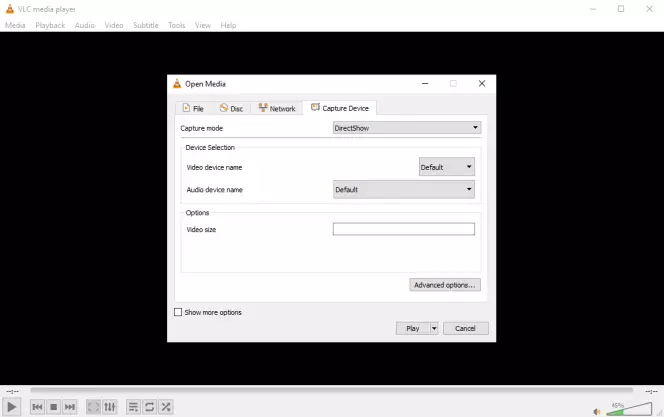 OS: Windows, Mac, Linux, Android, and iOS.
Price: free.
Best for quick use.
Other than being a popular media player, VLC is also a top screen capture tool. It's open-source software that's free to download.
Features
Offers full-screen recording
Includes sharing option
Pros
It runs on all platforms
No ads, spyware, and user tracking
Cons
Our rating: 5/10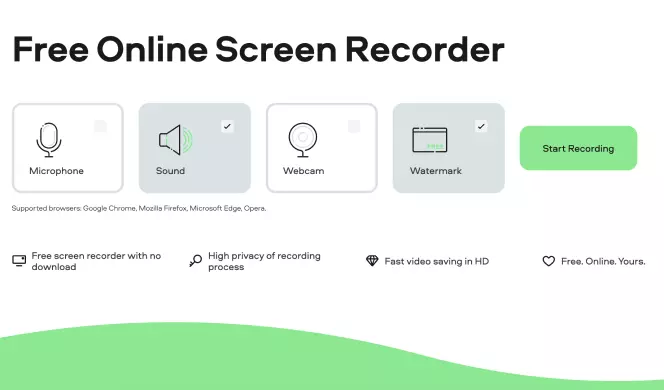 OS: Any.
Price: free.
Best for capturing videos in your browser.
Screen Capture is a free online screen recorder you can use for capturing your screen with ease. It works in your browser, so it can run on both Windows and Mac devices with ease, and it doesn't need to be downloaded or installed. It saves videos in HD quality and has strict privacy controls, so all of your recordings will be safe and secure. It also has features to record your mic and webcam, if needed.
Features
Free to use
Saves videos in HD quality
Microphone and webcam capture also available
Pros
Completely free for all users
No downloads or installations needed
Speedy and reliable
Cons
Watermark is present on your recordings
Our rating: 9/10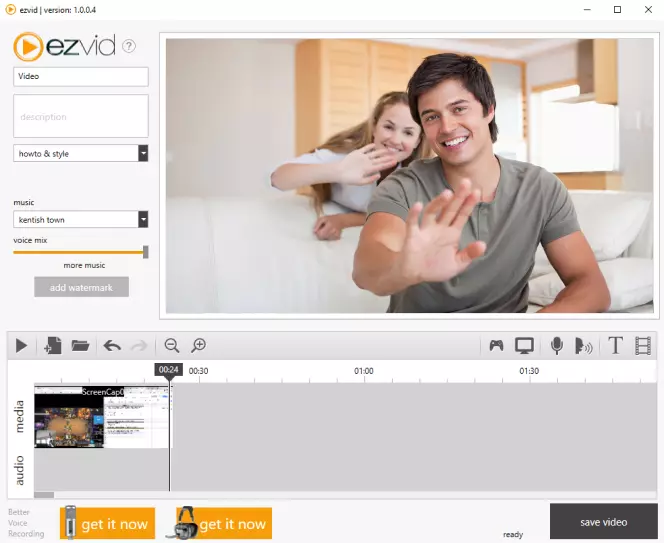 OS: Windows.
Price: free.
Best for adding visual effects to your video.
Ezvid is a free screen recorder with various effects and features. It lets you record screen and voice, control your video's speed, and draw on video recordings. The program allows you to record whatever appears on your computer screen – web pages, games, applications, etc.
With Ezvid, you can edit your video and then save it or upload it directly to YouTube.
Features
Speed control
Instant slideshow maker
Free music included
Drawing on the screen
Speech synthesis
Pros
Convenient timeline for editing
Simple interface
Many editing tools
Cons
The recording time is limited to 45 minutes
Not available for macOS
Our rating: 9/10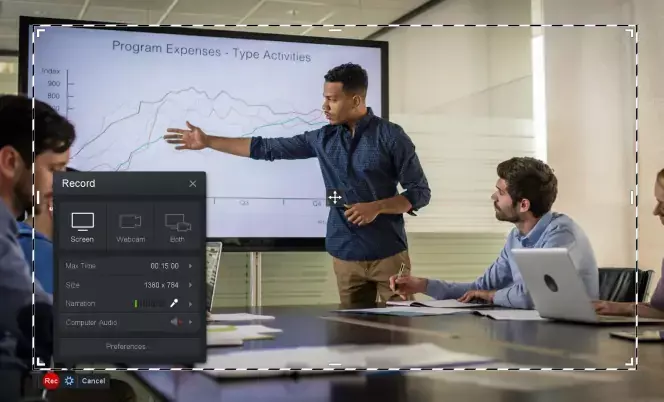 OS: Android, Chromebook, Windows, Mac, and iOS.
Price: free basic plan, $1.65/month for Deluxe, $4.00/month for Premier.
Best for students and educators.
If you have no prior experience with screen recording tools, Screencast-o-Matic is one of the best YouTube recording software for you. It can be used with a wide range of videos, including gameplay.
Features
Editing tools
Host and share contents
Pros
The intuitive design enhances the user experience
Cons
Building a content library takes time
Our rating: 7/10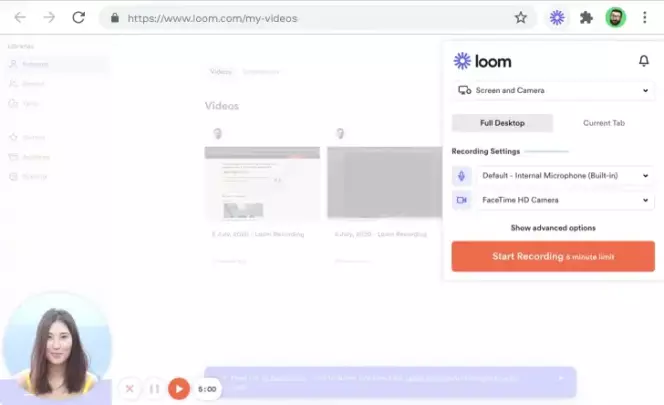 OS: Any.
Price: free.
Best for recording videos with Google Chrome.
Loom is a free screen recorder extension available for Google Chrome. You can download and install this extension directly to your Chrome browser and then activate it as needed to record videos. It's very easy to use and can also be used for recording other parts of your screen and your webcam, along with both internal audio and external audio from a microphone.
Features
Record screen, camera, and audio
Automatically save videos to the cloud or share via link
Simple editing features to annotate and enhance your recordings
Pros:
Really easy to use and ideal for beginners
Handy built-in editor
Rapid sharing and saving
Cons
Our rating: 8/10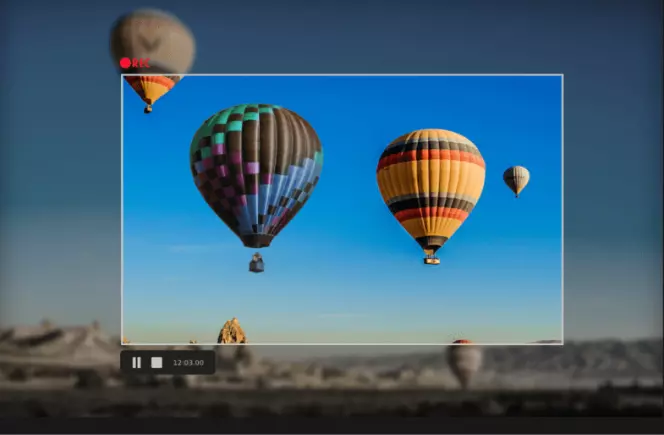 OS: Windows.
Price: free basic version, $49 for the Pro version.
Best for adding features such as captions.
From recording your screen to making engaging videos, FlashBack has it all. Better yet, it allows you to add commentary and music and enhance your recordings with images, arrows, and captions.
Features
Webcam capture
Editing tools
Add music and commentary
Pros
Wide range of features
No watermarks
Cons
Only available to Windows users
Our rating: 9/10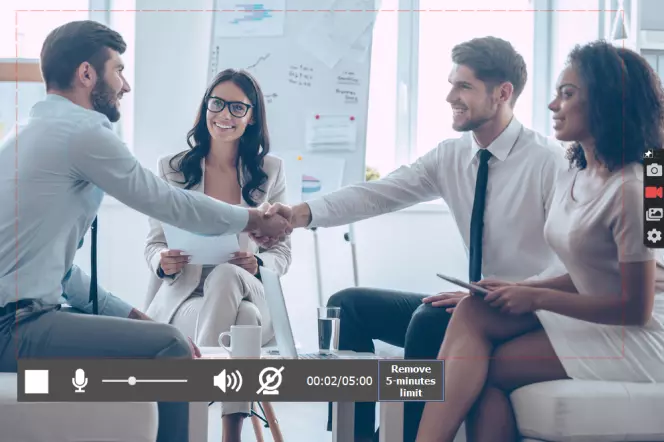 OS: Windows, Linux.
Price: free.
Best for saving time at work.
ScreenRec is another free screen recorder you can use for capturing your screen. It's primarily aimed at business users, helping people save time at work by quickly capturing and sharing videos and screen recordings with one another. It's very fast and efficient, able to save high-quality recordings in a matter of minutes. It also features instant sharing and strong privacy protection.
Features
1-click screen recording
Can record audio and camera, too
Instant sharing
Pros
Ideal for business use
Beginner-friendly user interface
Extra features like editing and sharing
Cons
Our rating: 8/10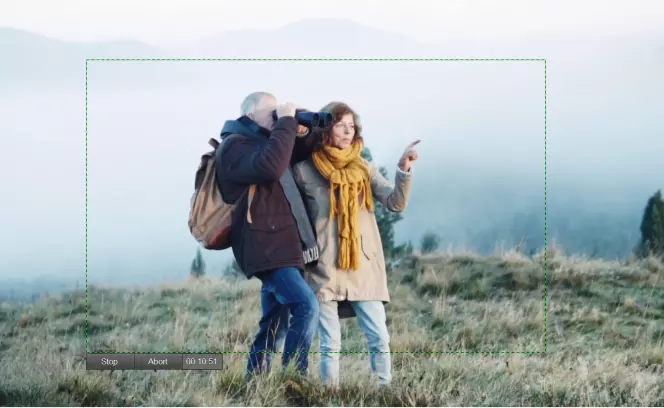 OS: Windows.
Price: free.
Best for taking screenshots.
As the name suggests, ShareX is a screen capture tool that allows easy sharing to other platforms. It's a lightweight open-source tool that also has editing features.
Features
Customizable workflows
Annotation tools
Over 80 destinations to share with
Pros
Lots of sharing options
Wide range of features
Cons
The interface is not appealing
Our rating: 8/10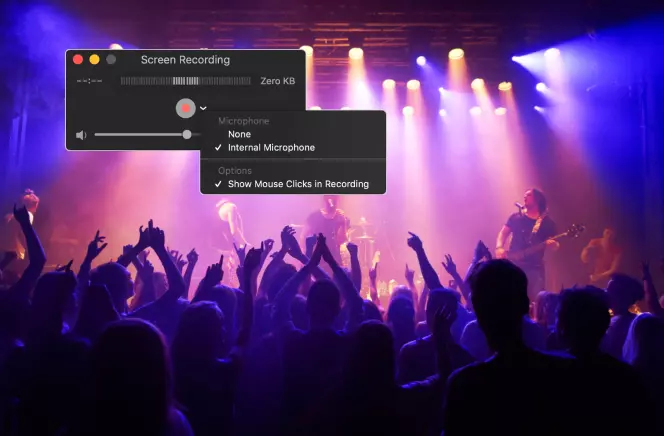 OS: Mac and Windows 10.
Price: free.
Best for basic screen-capturing needs.
Developed by Apple as the official media player for macOS, QuickTime can also serve as a screen capture tool. Though it has not been designed primarily for this function, it offers reliable functions. You can record the entire screen or a specific portion as well as games. The process is easy to follow, making the tool convenient for all users.
Features
Record an entire screen or a part of the screen
Include the pointer or clicks in the screen recording
Pros
Easy to use
You can add audio to the videos
Cons
Our rating: 6/10
Summary: Choosing the best recording software for YouTube
We hope that this guide has given you some great options. If you're not sure which video recording software for YouTube to pick, here are some factors to keep in mind.
Ease-of-use: Try to find an app or tool that is easy for you to use and matches your technical ability level.
Features: Some recording apps are quite basic, but others can come with a wide range of features, such as audio recording, webcam recording, and editor tools. Find one with all the features you need.
Price: Some recorders are free, while others may have one-off or recurring payments. Try to find a tool that fits your budget and gives you all you need at the best price.
User reviews: Check out user reviews of different apps and software to find out which one is best. User reviews can help you find out more about apps and discover if they have any bugs or other issues.
Support: Check to see if the app you want to use has good user support and tutorials to help you get started and solve problems if anything goes wrong.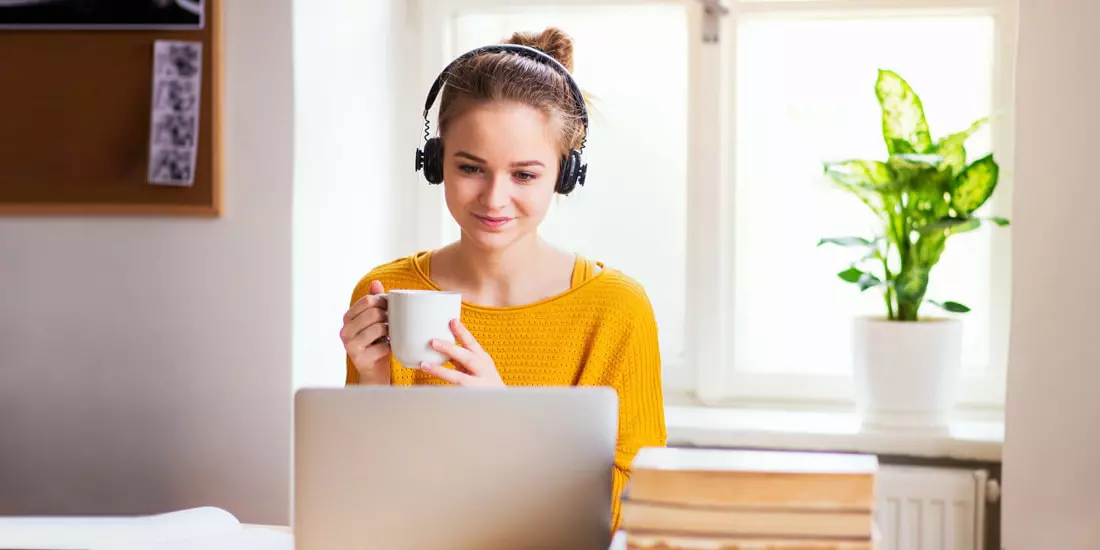 Movavi Screen Recorder
The perfect way to record from your screen
Frequently asked questions
What is the best Youtube video recorder?
Here are our five top recommendations for YouTube video recording software:
Movavi Screen Recorder
Bandicam
Flashback Express
Screen Capture
Screencast-O-Matic
Read through the full article to learn more about these apps and other ways to record videos.
Can you record from YouTube?
Other than downloading videos on YouTube, it's possible to capture entire videos or specific sections using video recorders for YouTube or screen-capturing software.
Is screen-recording YouTube illegal?
As the most prominent video streaming platform globally, YouTube has stringent regulations to prevent infringement on copyrights. As such, questions on the legality of recording on the platform are genuine. If you are recording videos on YouTube for personal use, such as viewing offline, then it's legal. However, if you attempt to use the video for commercial purposes, such as uploading it as your video on YouTube, they'll take action against you.
Sign up for news and special offers