In this article, we'll show you how to record streaming audio for free in six different ways: an online screen recorder, desktop streaming audio recorders, a browser extension, a built-in tool, and an Android app.
How to capture streaming audio with a desktop app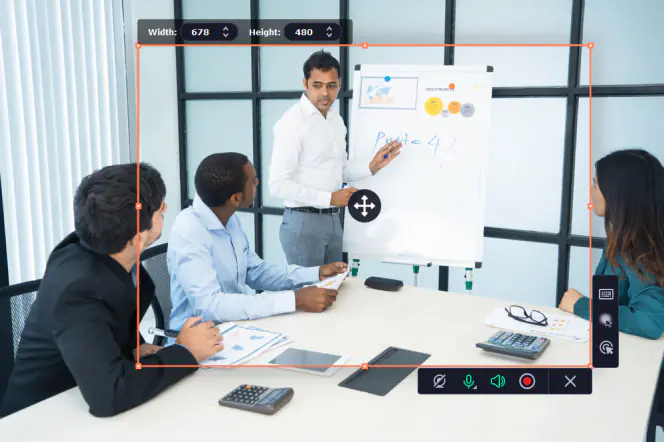 Best for: recording and trimming
G2 rating: 4.5/5 stars, 50 reviews
OS: Windows, macOS
One of the best ways to record streaming audio is to use a desktop app like Movavi Screen Recorder. This recorder lets you capture system sounds and audio from your microphone. It can also record screen and webcam. When your recording is ready, you can use simple editing tools to trim your audio or cut out unnecessary parts. The audio file will be saved in the MP3 format.
Pros:
High-quality audio recording
System sound and microphone capture
Simple editing tools
Cons:
Only one audio format available
Step 1. Install and run the app
Download the program and install it on your computer, then launch the recorder.
Step 2. Set the capture parameters
On the sidebar, click the Plus icon. Hit Select under the Audio recording section. Close the dialogue window.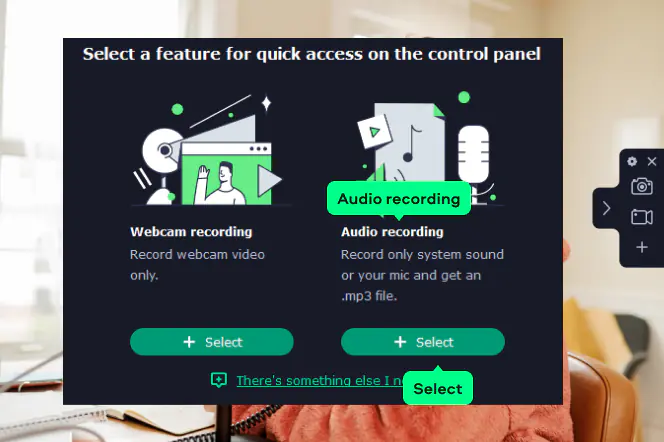 The Audio recording button will appear on the panel. Click this button to open the recording window.
Make sure the System audio icon is activated. You can also activate the microphone capture if needed.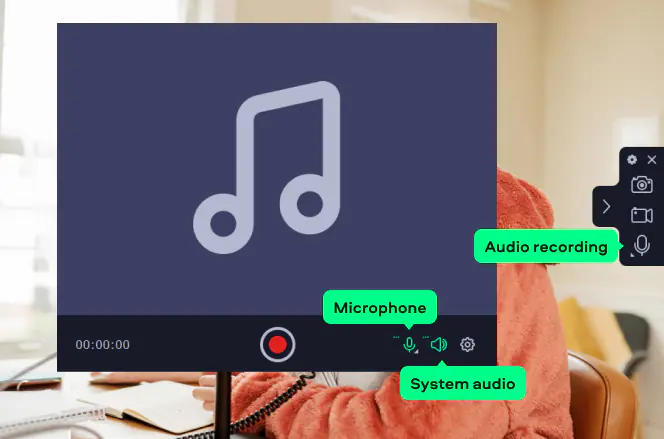 Step 3. Record your audio
When everything's set, hit Start recording. Click the Stop button to finish recording.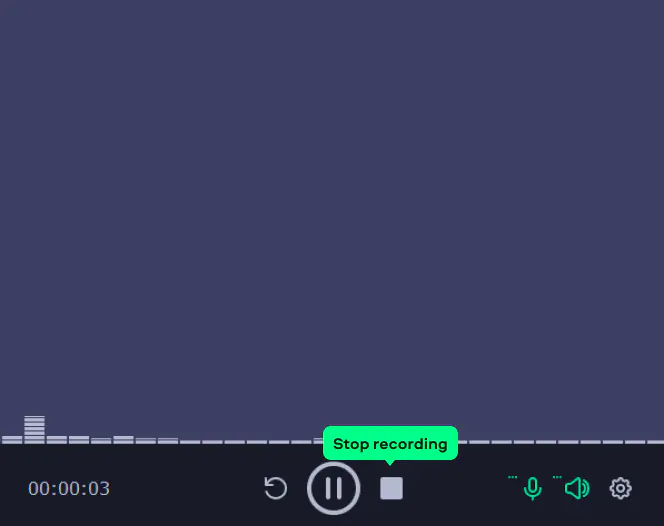 Step 4. Edit the recording
Now, you can cut out unnecessary fragments from your recording. To do this, place the marker on the timeline and click Cut. Select the part that you want to cut out and hit Delete fragment.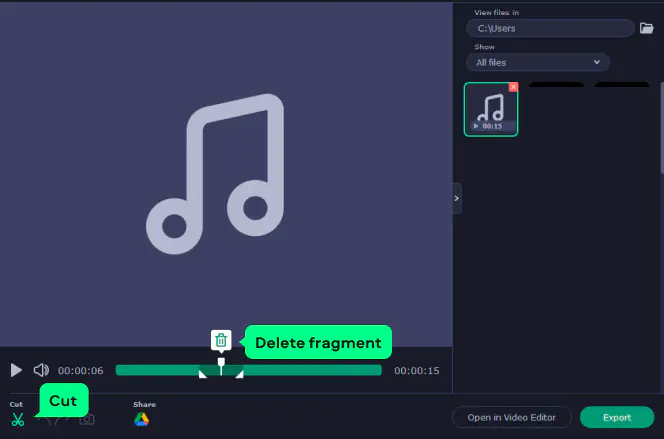 The final step is to click Export, set the desired parameters for export, and click Save.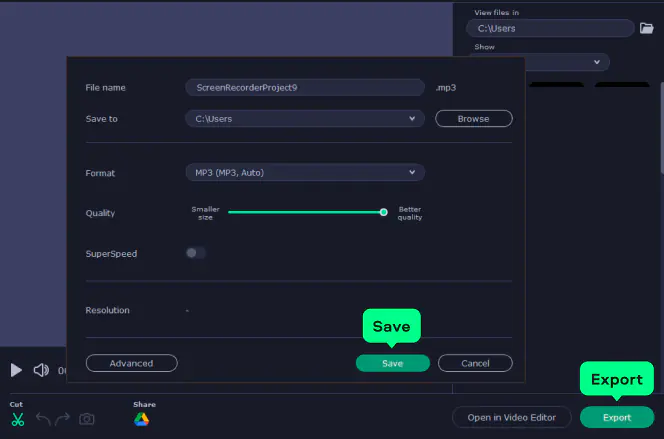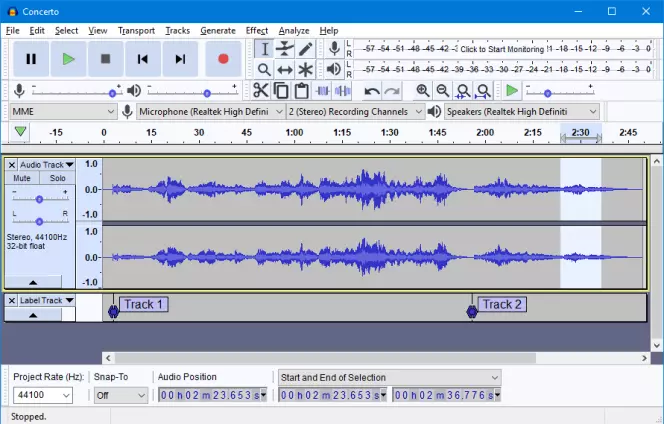 Best for: recording and editing
G2 rating: 4.5/5 stars, 380 reviews
OS: Windows, macOS, Linux
Audacity is an open-source, freeware app you can download directly to your computer or other devices to record audio whenever you need it. Highly versatile, Audacity is suitable for recording audio from many sources on your devices, playback, and editing. It's a good option for those who want to learn how to record streaming music.
Pros:
Great for audio editing
Highly versatile
Able to record from many sources on your device
Cross-platform compatibility
Cons:
Can be a little complicated for new users
Some functions require paid plugins
Before you begin using Audacity's streaming audio recorder, you'll need to head to the official website and download the right software for your platform from the Internet.
To record audio using Audacity, simply open the program and then click on the red dot in the top-left corner.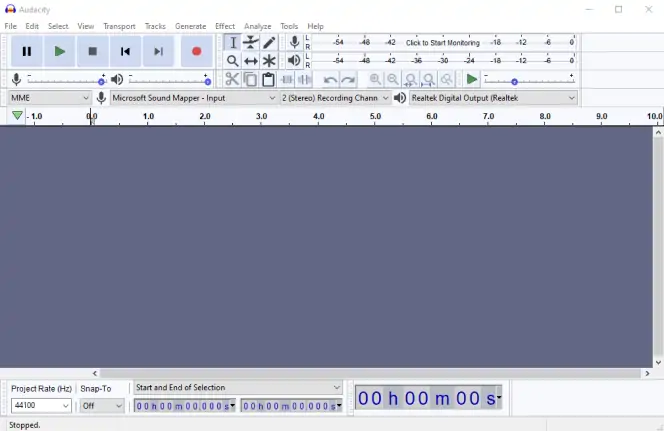 When you're ready to stop recording live audio from your device, you can click on the Stop button situated in the top left of the Audacity window.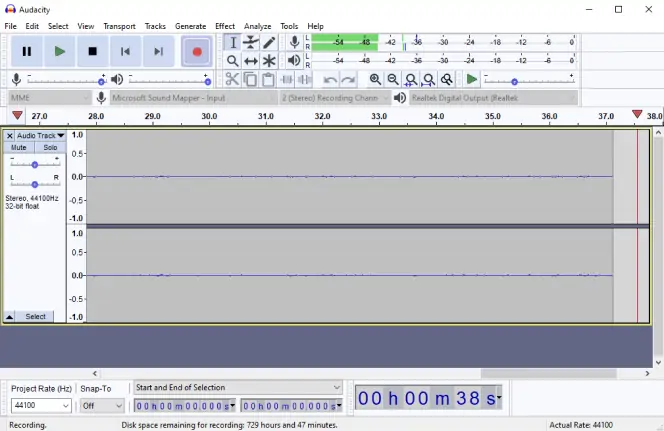 Step 4. Working with your files
Once your files have been recorded, you can then use Audacity's built-in playback to listen to them, as well as make edits and save or export the files you've made in various formats.
How to record streaming audio online
Best for: simple online recording
Trustpilot rating: 4.7/5 stars, 411 reviews
OS: online
A great way to record an audio stream is to use a free online audio recorder like Screen Capture. This web recorder lets you record audio on your device, ranging from short snippets and clips right up to lengthy music sequences. It works on both Windows 10 and Mac and, as the name implies, it's essentially a screen capturing tool, so it records the entire screen of your device, producing a video file that you can then rip the streaming audio from or convert it to MP3 or other popular audio formats.
Pros:
Easy to use
Reliable and high-quality recordings every time
Useful to make screen videos and webcam videos
Cons:
Produces video files
Puts watermarks (free version only)
Step 1. Open Screen Capture
Head over to the Screen Capture website to start the process.
Step 2. Configure the settings
Screen Capture will offer the ability to record from your microphone and webcam if desired. For streaming audio, it's best to leave these options unchecked and click on the Start Recording button to proceed.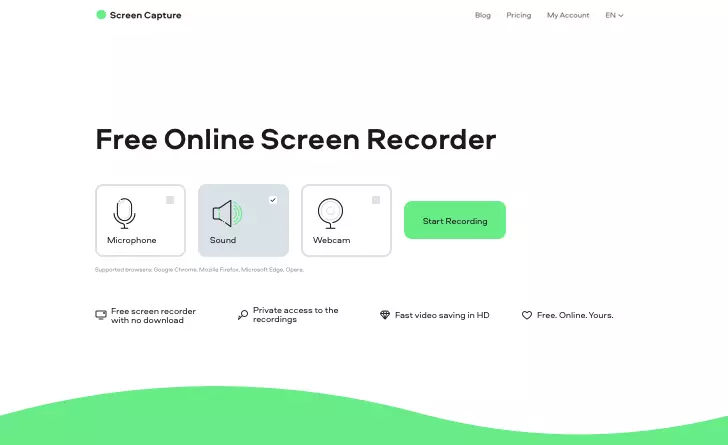 Step 3. Authorize the process
A new page will open up, and your browser will ask for permission to allow Screen Capture to record your screen. Select the window or screen you want to enable and hit the Allow button to carry on.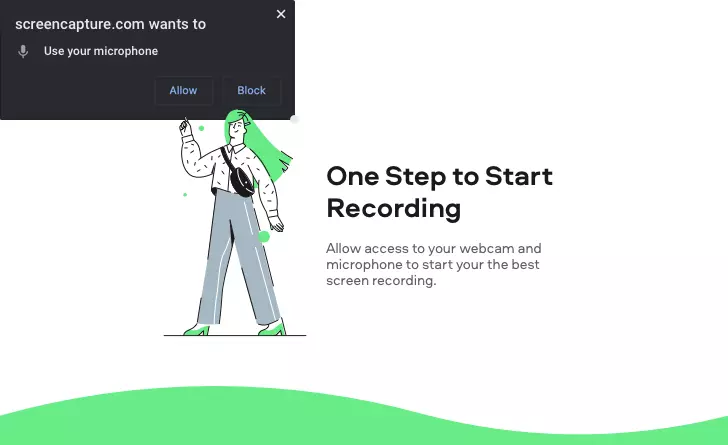 Step 4. Save your recording
Once the audio has finished playing and recording from your streaming video, you can then stop the screen capturing process and save the file to a folder on the PC or device you're using. From there, you can rip the audio from the files you make or convert them into other formats.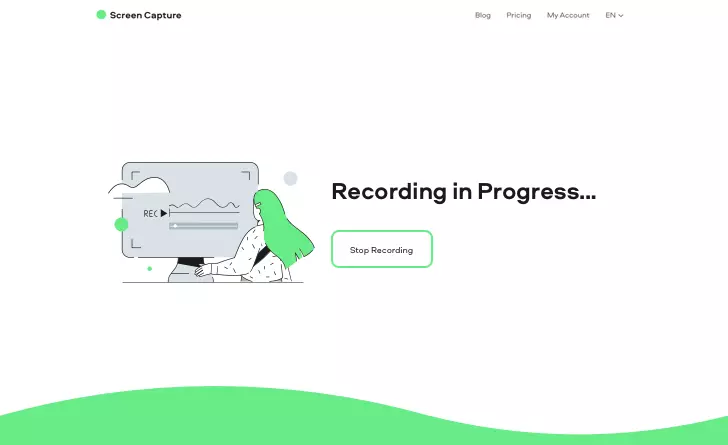 How to download streaming audio via a Google Chrome extension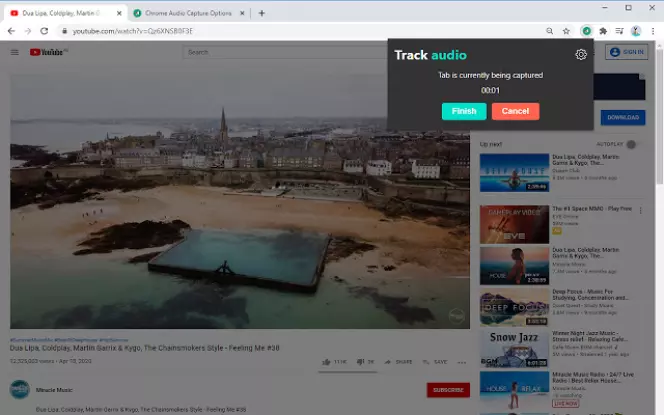 Best for: Chrome users
Chrome Web Store rating: 4.4/5 stars, over 300 000 users
OS: Chrome browser
If you're a Google Chrome user wondering how to record streaming audio from your videos, live radio broadcasts, and other sources, the best way to do so may be with the help of the Audio Capture add-on. This is a simple browser extension you can install on Google Chrome, appearing in the top right of every window, along with your other extensions. It captures all audio on the current tab you're using and allows you to save the newly-created audio file onto your computer.
Pros:
Very simple to use
Supported MP3 and WAV files
Adjustable quality settings
Cons:
Can only capture 20-minute long sessions
The first step of using this streaming audio recorder is to get it downloaded and installed. You'll need to open up your Google Chrome browser and then head to the Audio Capture page in the Chrome Web Store to download it.
Step 2. Configuring the settings
Before using Audio Capture to record your audio, first head into the settings and choose what type of output file you want (MP3 or WAV), you can also set a maximum capture time and sound quality.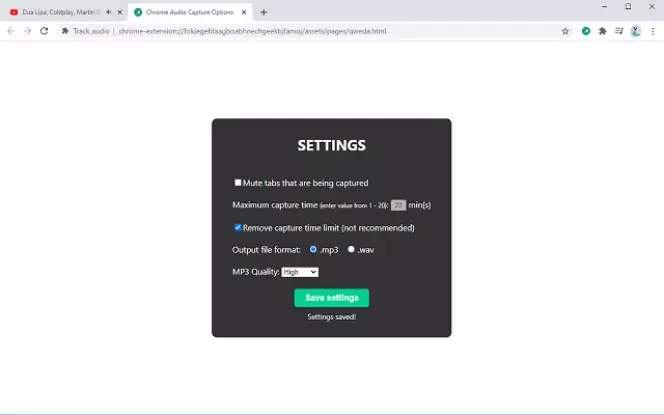 When you're ready to capture the audio stream of yours, open up the tab with the audio you want to record and then hit the Start button on the extension. It will automatically start recording until you hit Finish or until the maximum time limit is reached. You can save the recorded sound by hitting the Save button.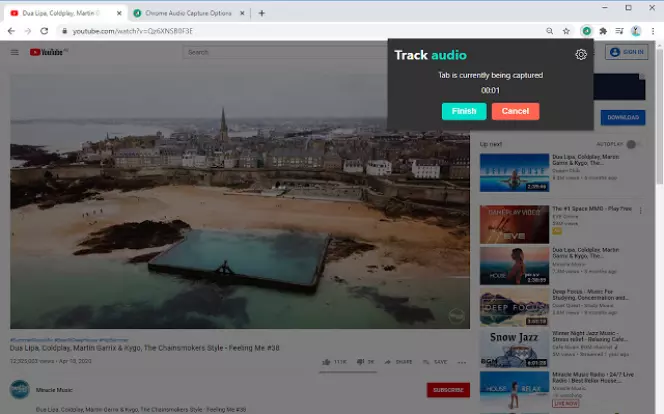 How to rip streaming audio on iOS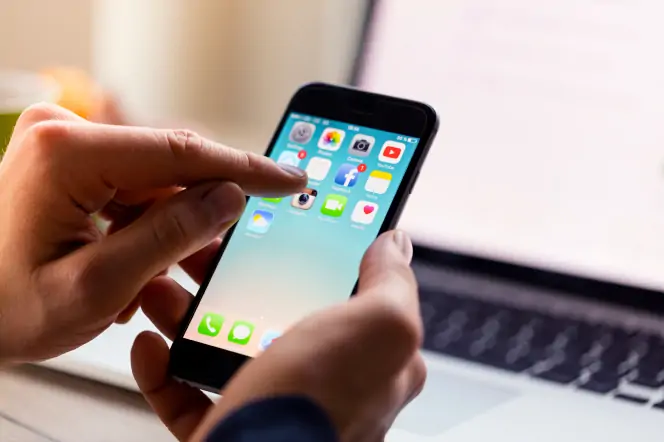 Best for: Apple users
OS: iOS
If you want to know how to record streaming audio on an Apple device like an iPad or iPhone, one option you have is to make use of the Screen Recording feature. This will technically record the whole screen, including video and audio, but you can then create a copy of just the audio file with conversion tools or programs or rip the audio later on.
Pros:
A good workaround for iOS devices
Relatively simple to use
Cons:
Results in video files that have to be converted or ripped
Works awkwardly compared to other options
Won't work on all sites and services
1. Set-up. The first step is to add the Screen Recording feature to your Control Center.
2. Recording audio. When you have your stream with audio, load it up, and then swipe down to the Control Center, hitting the Record button to start the screen recording.
3. Finishing up. When the audio is over, hit the red button again to stop the recording. You should see a notification saying that the recording has been saved to your camera roll. You can then convert or rip the audio from that file.
How to record streaming music on Android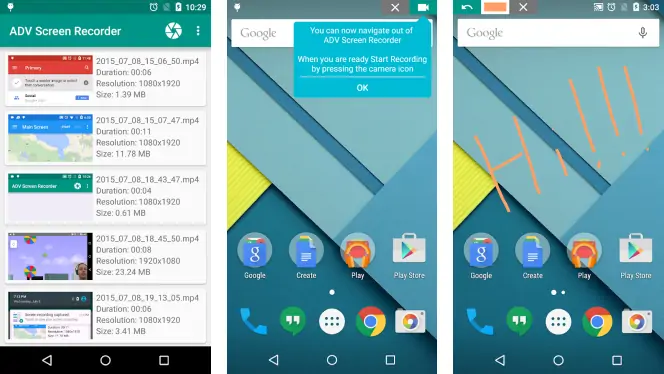 Best for: Android users
Google Play rating: 4.3/5 stars, over 236 000 reviews, over 10 million users
OS: Android
Those on Android devices can turn to the Google Play Store and download the ADV Screen Recorder app, which has more than 10 million downloads, to record streaming audio on their devices. This streaming audio recorder is free, with ads, and it offers several features like the ability to use front and back cameras while recording, adding custom text and banners, trimming video files, and more. Like other options on the list, it's a screen recorder, so it produces video files rather than audio files, but you can rip the audio or convert it later on with other software. Also, it only records audio from the microphone, not internally, which can affect the quality.
Pros:
Cons:
Contains ads
Uses microphone for audio recordings
Produces video files that have to be converted
1. Installation. First, download and install the ADV streaming audio recorder from the Google Play Store.
2. Recording. When you're ready to use the app, open it up, adjust the settings to your liking, and then press the Record button in the top right to begin recording. You should see a green camera button appear at the top, and you can click it to start and stop recording, as desired.
3. Saving your files. Once you've finished recording, the app will save an MP4 video of your screen recording.
How to choose a streaming audio recorder
Now that you know how to record streaming audio with different tools, it's time to decide which audio recorder to use. However, sometimes it can be difficult to pick one specific program. So, here's a list of things you should consider when looking for a streaming audio recorder:
OS: make sure the audio recorder works on your system (Windows, macOS, etc.)
Features: check if the functionality of the software suits the result you want to achieve. Most audio recorders come with basic editing features, but if you need something more, you might want to look for advanced solutions.
Support: try to find a streaming audio recorder with accessible customer support. It will help you out in case of trouble.
Reviews: it is useful to browse through user reviews – other people might have shared their positive experiences or problems with the software.
Choose the app that suits you best and record streaming audio easily. You might also want to turn the speech in your audio into text – in this case, make use of speech-to-text software.
We hope you've found this article helpful. Check out different recording options and pick the one you like best. There are plenty of recorders out there, so you'll definitely find the app that has all the features you need.
Frequently asked questions
How do I record streaming audio?
To record streaming audio, the best method is to use Screen Capture. This simple-to-use tool lets you record any screen or tab on your device at the click of a button. Here's how to record streaming audio:
Load up the Screen Capture site.
Hit the Start Recording button and allow the tool to start recording.
In the newly open page, your browser will ask for permission to allow Screen Capture to record your screen. Select the window and hit the Allow button.
You can stop the recording anytime and save the file to a folder on your device.
Can I record streaming music?
Yes, you can. There are various ways in which this can be done across many devices like Windows computers and tablets, Apple Macs and iPhones, and Android smartphones too. You can use any of the following programs:
Screen Capture
Audacity
Chrome Audio Capture
iOS built-in tool
ADV Screen Recorder
Can I use Audacity to record streaming audio?
Yes, you can use Audacity as a streaming audio recorder. To begin, download and install Audacity, open the program, and then click the red record button to start the process. Click on the Stop button when you're finished.
Sign up for news and special offers