How to Capture Streaming Audio
One of the best ways to record streaming audio is to use a free online recorder - this lets you grab online audio and save it to your computer.
With this web recorder, you can record any streaming audio online – from long sequences of streaming music to individual sound items from streaming video. The recorder works with Windows 10 or any other version of Windows or Mac.
Stop looking for how to download streaming audio and try recording with just a few clicks.
Step 1. Go to the Screen Capture Website
Step 2. Set Up the Recording Parameters
To get clear sound, disable the Webcam and Microphone. Only the Sound button should be activated.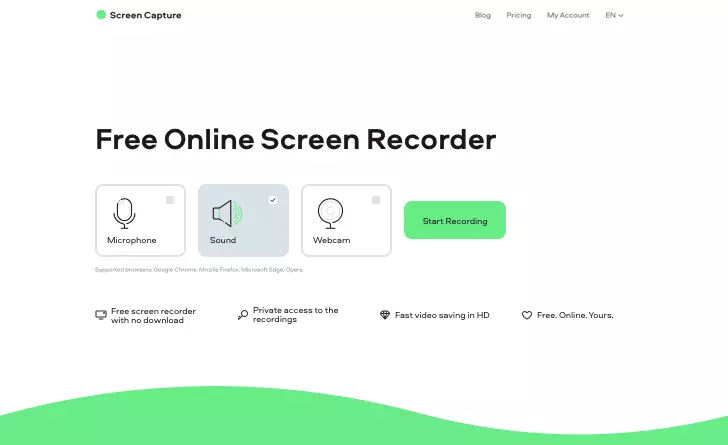 Start recording. You'll be asked to allow access to your microphone and webcam. Click on the Allow button.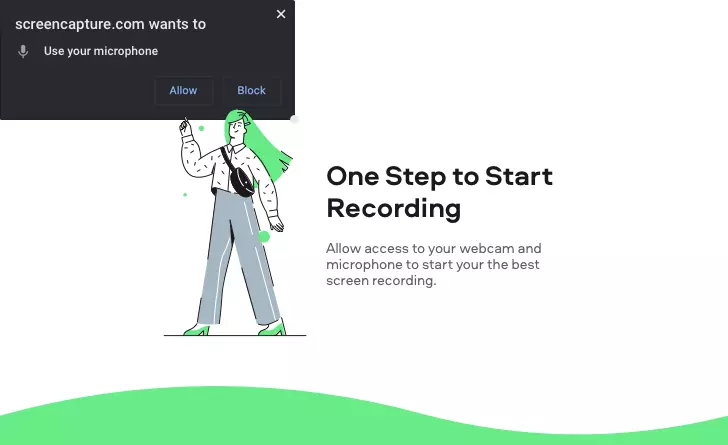 Step 3. Record Audio from the Internet
Open the tab with streaming audio and let the audio play. Be aware that the recorder captures everything happening on your screen.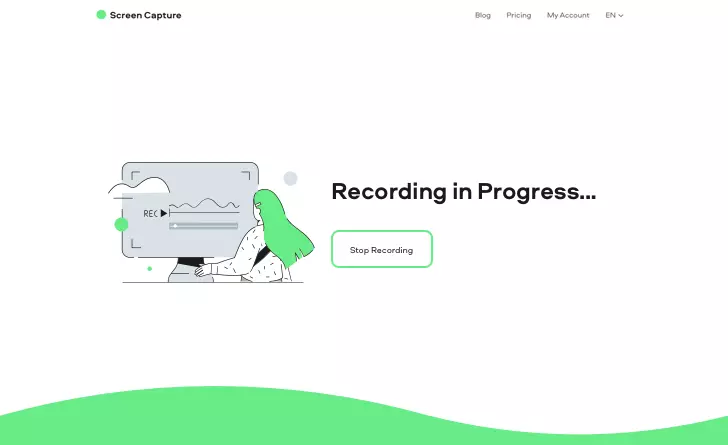 Step 4. Save the Recording
When the live audio is over, stop recording and save the file to the appropriate folder on your PC.
If you need to rip the audio or convert it to MP3 format, check out the desktop version of our screen recorder.