How to Record Desktop Audio Online
To record sound from the computer, you don't need to install recording software. Whether you need to capture output from speakers, video playback, or any internal audio coming from your computer, you can easily do so online for free. With our online recorder it's easy to record computer audio.
Follow this guide on how to record desktop audio online.
Step 1. Open Screen Capture to Record Computer Audio
Screen Capture is a free online recording program that grabs both your screen and audio on the computer. You can open the app in your browser to record audio from the computer without installing the program.
Step 2. Set Up Audio Recording and Record System Sound
To record your PC's audio, enable the Sound icon. If you need to capture sound from your speakers or microphone, activate the Microphone icon.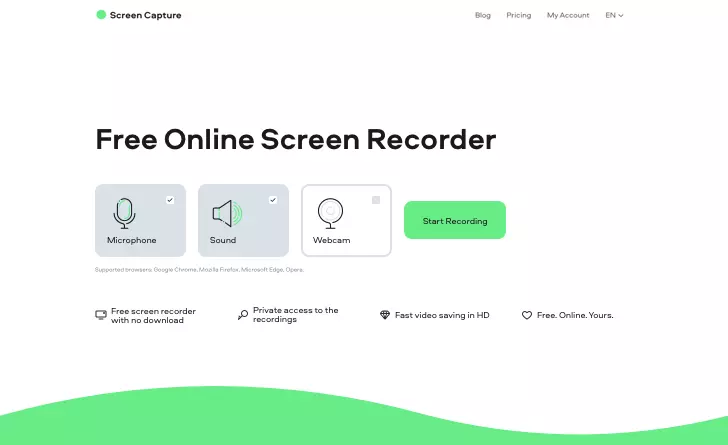 Press the Start Recording button to grab the audio playing. Allow access to your microphone and webcam. Your privacy will be quite secure!
Choose the tab to start recording.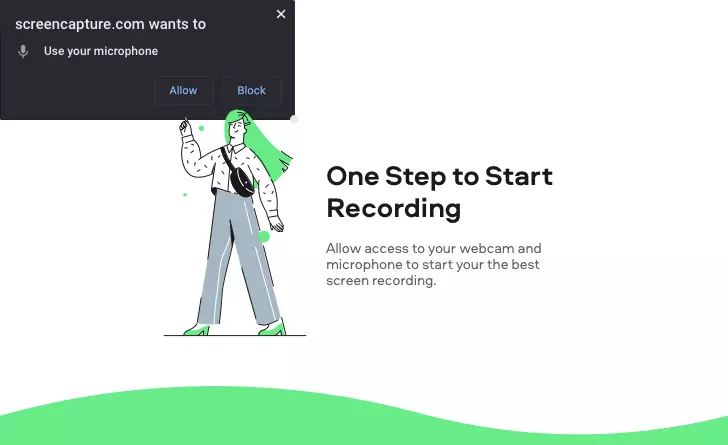 When you're done, the output recording is saved directly to your computer. All your files are confidential to you. Nobody can see your recordings except you.
You can also check out our desktop recorder and use advanced settings to record system audio.